Tube Furnaces & Laboratory Furnaces
Electron offers a comprehensive range of high temperature tube furnaces: from simple, cost-effective small furnaces and heating modules, to advanced and custom tube and laboratory furnaces. Our tube furnaces are widely used in R&D environments, analysis equipment, technical universities and laboratories.
Image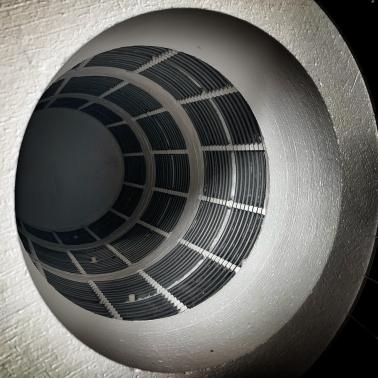 Laboratory ovens
We provide versatile laboratory ovens that contribute to consistent laboratory work through precise temperature control and temperature uniformity. With their small volume capacity and high heating rates, our laboratory furnaces are well suited for analysis, sintering, drying, calibration, catalyst research and fuel cell testing.
Electron tube furnaces
We translate our broad application and process knowledge into customer-specific designs and products, such as split, tube and chamber furnaces. We only work with high-quality heating and insulation materials for a long life, consistent performance and sustainable use.
Image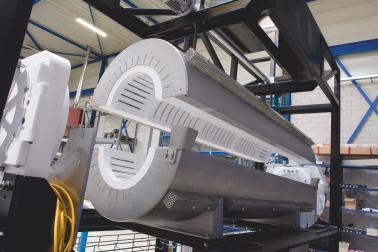 Advantages of Electron high-temperature furnaces
High-quality heating elements
Our choice of A-grade elements from Kanthal ensures consistent high temperature quality, rapid heating and unparalleled temperature uniformity over the entire heated length.
Energy efficient
Because we design our ovens for a long life, we use high-quality thermal insulation. Without compromising on performance, this leads to less power consumption and lower energy costs.
Temperature range up to 2000 °C
Our high-temperature tube furnaces have a maximum operating temperature of 2000 °C. The heating elements of all models are equipped with multiple heating zones.
Diameters up to 500mm
The well thought-out design allows for easily exchangeable spare parts. Electron tube furnaces are available with standard heated lengths from 200 to 2000 mm, standard furnace diameters from 10 mm to 200 mm and temperature ranges from 1100 to 2000 °C. Other dimensions and specifications are available on request.
Different configurations
Electron offers a wide range of tube furnaces in various configurations. We supply universal tube or split tube furnaces in various lengths, orientations and temperatures. We also offer rotary tube furnaces, ideal for physico-chemical applications. All our tube furnaces can be designed according to customer-specific requirements.
Different possibilities in process tubes
We use process tubes in ceramic, quartz glass, silicon carbide or metal.
High temperature furnaces with a long lifespan
Electron - Experts in small tube and laboratory furnace design
Standard and custom-made heaters and ovens for R&D, analysis, science and laboratories.