HFIC Hydrogen Fluoride Ion Cleaning Furnaces
Electron offers a safe and highly effective method for cleaning hot-section gas turbine superalloy components. With our Hydrogen Fluoride Ion Cleaning HFIC ovens, parts and cracks in turbine parts can be completely cleaned, in order to prepare them for renovation.
Image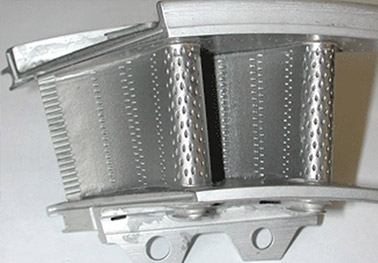 Fluoride ion cleaning
With fluoride ion cleaning (FIC) we allow fluorine to react with the oxides that have formed on the surface and in the cracks of the turbine components.

The FIC process converts the oxides into fluorides and ensures effective cleaning. FIC is often the preparation for vacuum brazing and other repair processes.en.
Electron HFIC furnaces
For the supply of HFIC cleaning furnaces in combination with vacuum furnaces for diffusion brazing of hot-section gas turbine components, we work together with Schmetz Vacuum Furnaces.

The result is an integrated solution of the required equipment for successful implementation of high temperature vacuum diffusion brazing including HFIC cleaning.
Image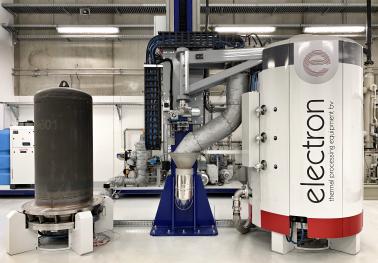 HFIC furnace for superalloy cleaning
Electron - Experts in Thermal Process Installations & Material Handling
MRO technology partner
Hydrogen Fluor Ion Cleaning is the second step of gas turbine overhaul in the process towards a component that perfectly matches all OEM's requirements.
Besides HFIC systems, Electron also offers supplementary processing tasks such as chemical stripping and vacuum brazing for successful cleaning and repair of hot section turbine blades and vanes.
Image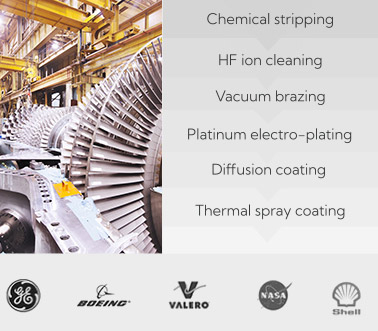 Image

Process development & tech transfers
Electron offers a full process technology transfer programme for specialized cleaning and coating of hot section gas turbine components.
HF Ion Cleaning Furnaces for cleaning hot-section gas turbine superalloy components.