Plasma Nitriding Systems
Of all available nitriding processes, plasma nitriding provides the most consistent results and the highest level of reliability. Why? Because plasma nitriding systems use precisely controlled technology that ensures dependable quality.
Organizations looking for plasma nitriding systems have various options. At Electron, we offer IonHeat GlowTech, NitrEos, and GlowFit systems. Each system has its own unique properties. Read on to find out more about the various plasma nitriding solutions and their benefits.
Image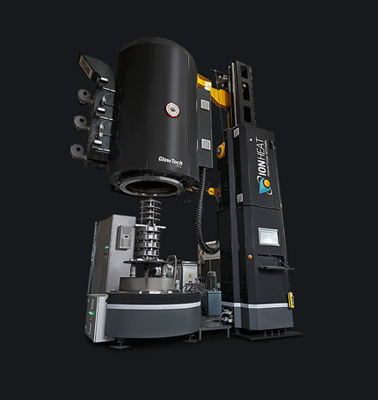 Hardness and resistance
Stainless steel, particularly the austenitic stainless grades, is widely used in industry due to their corrosion resistance. The downside of these materials? They possess very poor mechanical properties – low surface hardness and wear resistance limit their usability. Plasma nitriding is one of the few effective ways to increase the surface hardness of stainless steel.
Plasma nitriding is an environmentally friendly and efficient nitriding process that uses plasma as energy source of gas nitriding species, cleaning power and energy to raise the temperature of the parts. It allows for a new level of precision and control, which results in uniform and consistent case hardening without the side effects (the release of polluting chemicals, high gas consumption) of other nitriding technologies.
Plasma ion nitriding technology
Ion/plasma nitriding processes are carried out in a vacuum vessel where a high-voltage electrical charge forms plasma. This process allows nitrogen ions to accelerate. As a result of this acceleration, the ions cling to the metal, heating it up, cleaning the surface, and allowing the metal to absorb nitrogen and carbon (in the case of plasma nitrocarburizing). This makes the surface of the metal more resilient to corrosion, erosion and galling.
At Electron, we don't only have the products to help you use plasma nitriding technology in the best way, but we also specialize in co-engineering ion/plasma nitriding solutions with our customers. Thanks to years of experience in supplying the equipment and process knowledge, Electron can provide turnkey solutions or carry out a fast and efficient co-engineering process to get the best out of modern plasma ion nitriding technology.
Image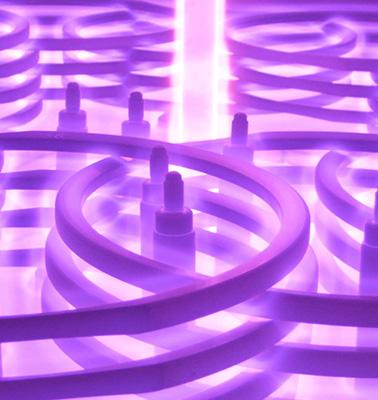 High-tech plasma nitriding furnaces for optimal surface hardness and excellent resistance
Electron - Experts in Thermal Process Installations & Material Handling
Ion/plasma nitriding applications
Plasma nitriding has become a popular technology in the industrial community. Applications include gears, crankshafts, camshafts, cam followers, valve parts, extruder screws, pressure-die-casting tools, forging dies, cold forming tools, injectors and plastic-mold tools, long shafts, and axis, clutch and engine parts. Plasma nitriding technology is also used in the aerospace industry to improve the reliability and durability of commonly used materials such as Aluminum, stainless steel, Titanium and Nitralloys and Nickel alloys.
What ion/plasma nitriding technology ultimately does is case-hardening. It hardens the surface of a metal object while allowing the metal deeper underneath to remain soft, thus forming a thin layer of harder metal at the surface. The process makes hardened metal more resistant to surface wear. Ideal for objects that are subject to sliding contact with hard or abrasive materials.
Advanced ion/plasma nitriding process engineering
To carry out ion/plasma processes properly, you need more than just the right tools and products. Knowledge and process engineering are also important parts of the equation. The good news? Electron doesn't only offer the right ion and plasma nitriding systems; we also excel at process technology.
That means that we give you the recipes for the successful utilization of plasma nitriding systems. Additionally, we are also able to assist you with consulting services and the implementation of plasma nitriding technology.
Image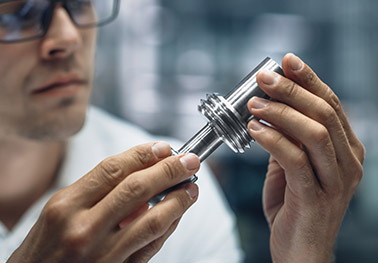 Image

Image

Nitriding and carbo-nitriding at a low temperature, at a lower cost and with fewer emissions.