High Temperature Materials
High-temperature furnace fixtures, retorts, baskets and coating boxes
Have you found that the fixtures, retorts and coating boxes of your company's furnace wear out quickly? Or the furnace processing performance is not reliable because the fixtures sometimes work well and sometimes don't? Electron offers the solution. Electron's furnace fixtures are specifically designed for use in high temperature processes or applications. In addition, we supply specialized parts for CVD & VPA diffusion coating furnaces and HFIC cleaning furnaces. Providing customized products is key to our commitment to offering the highest quality to our customers. Curious about Electron's industrial furnace fixtures and parts? Read more.
Image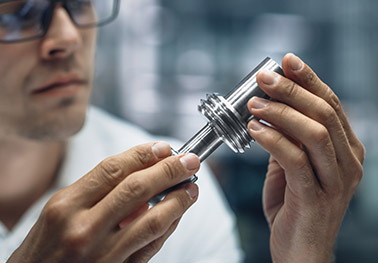 Quality processes, always
If you want your business processes to run smoothly, nothing is more annoying than high-temperature furnace fixtures that don't last the course. When these fixtures fail, they have to be replaced – meaning you spend money and waste time. Electron's furnace fixtures are custom-made from the highest quality materials. And when you invest in high-quality, long-lasting parts, your processes run smoothly and consistently produce top-quality results.
Our heat treatment fixtures and parts
We sell a full range of heat treatment components, including retorts, retort covers, fans, muffles, rotary retorts, mesh baskets, mesh panels, fixtures and baskets, serpentine grids, shrouds, and trays for different types of furnaces. From pit furnaces to bell furnaces, chamber furnaces to continuous furnaces. Usability and end results are key. Electron provides the highest quality fixtures – crucial for an effective, efficient industrial furnace.
Image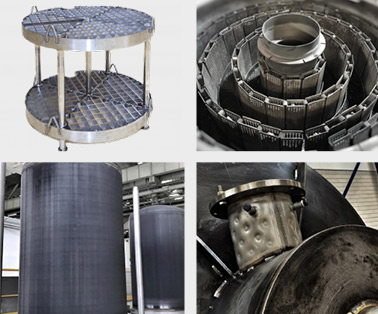 Customized & standard heat-resistant fixtures, parts and alloys for industrial furnaces.
Electron - Experts in Thermal Process Installations & Material Handling
Heat-resistant furnace fixtures
Customer-centric solutions
Electron offers customized and standard heat-resistant fixtures, parts, and alloys for industrial furnaces. We understand the customer's needs, have deep knowledge of the materials and their capabilities, and maintain a well-adapted supply chain to ensure the availability of materials. Our in-house engineering team enables us to stay innovative when reverse engineering and in the creation of new designs.
Cutting-edge technology
We use cutting-edge technology combined with outstanding engineering and metallurgical skills to design and produce quality furnace fixtures. This ethos leads to efficient, long-lasting equipment that maximizes furnace output.
Of course, we're always happy to discuss and explain our many value-adding technologies should you have any questions.
Broad range of products and alloys
In order to support industrial companies worldwide with client-specific thermal process installations, integral systems, and turnkey heat treatment processes, we offer a broad range of products and high-temperature alloys for industrial furnaces.
Types of furnaces
Our high-temperature furnace armatures are suitable for the following types of furnaces:
Pit furnaces

Bell furnaces

Chamber furnaces

Continuous furnaces
Types of products
The industrial custom furnace fixtures and parts we offer are:
Retorts

Retort covers

Fans

Gas guiding cylinders

Muffles

Rotary retorts

Mesh baskets

Mesh panels

Fixtures and baskets

Serpentine grids

Shrouds

Trays
Types of alloys
The following high-temperature alloys for furnace applications are available:
Kanthal

Alloy 230

Alloy 310/310

Alloy 253MA

Alloy 330

Inconel 600/601

Nickel 200/201
Electron: more than high-temperature furnace fixtures and parts
We have extensive experience in designing and manufacturing custom electric heating elements and systems, furnace accessories, and insulation materials. We provide customized parts -as well as standard armatures, if you prefer- and focus on usability and innovation.
We also offer a wide range of heat-resistant alloys. Want to know more? Our experts will be happy to advise you on the best solution for your needs.
Image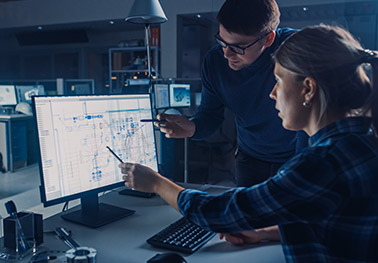 Image

Image

Standard and custom-made products for industrial furnaces and high temperature processes.