Diffusion Coating Systems
With custom diffusion coating equipment Electron offers high-end systems for additional oxidation and corrosion protection of critical components used in the aviation & aerospace and gas turbine industry. Thanks to the large process chamber dimensions, our systems offer the highest capacity within the industry.
Image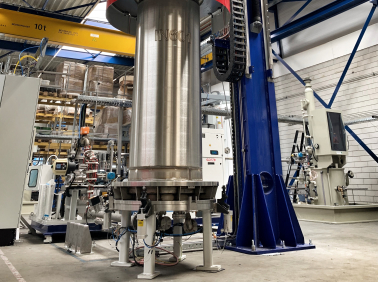 CVD, VPA and Pack
The application of diffusion coatings can be effected in many different ways such as Spray coatings, Powder Pack Cementation, Vapor Phase Aluminised (VPA) coatings and true Chemical Vapor Deposition (CVD) type aluminised coatings. For the deposition of chromium diffusion coatings, an additional type of pack cementation or VPA process chemistry can be used.
CVA: aluminising
Electron supplies equipment for aluminising components (Chemical Vapor Aluminising) and applying a thermal barrier coating that provides increased wear and heat corrosion resistance. The aluminium coating is deposited by evaporation on critical flying parts such as turbine blades and other high stress components.
 
Image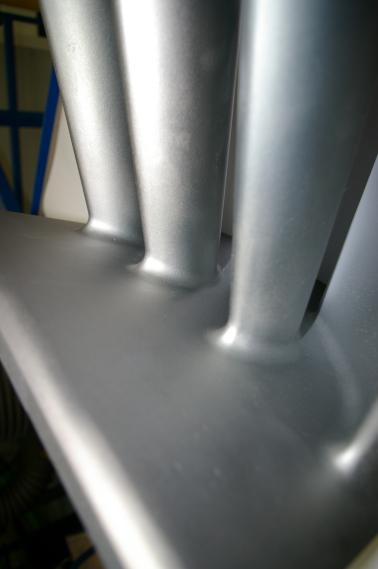 Advantages of our diffusion coating systems
Turnkey customised solutions
High-quality equipment and process know-how for customer-specific diffusion coating processes, procedures and additional processing tasks. Our coating furnaces are of modular design and can be supplied in single or multiple reactor (retort) configuration.
Wide variety of coating methods
Spray coatings, Powder Pack Cementation coatings, Vapor Phase Aluminised (VPA) coatings, Chemical Vapor Aluminizing (CVA), real CVD type aluminized coatings and Hybrid VPA.
Integrated technology and processes for gas turbines
Electron is a supplier of Turbine First Technologies and offers integrated diffusion coating systems specifically for the production of new parts for gas turbines and MRO sectors.
Process automation for optimal productivity, flexibility and safety
User-friendly interfaces, precise formula manipulation and fully automated sequencing of individual formula processing steps.
More efficient and cost-effective coatings
Our hybrid VPA coating systems can handle more parts in a coating reactor for a given volumetric size.
 
High-quality diffusion coating for critical components
Electron - Experts in thermal processing plants & material handling
Pack Cementation, VPA (Vapour Phase Aluminizing) and CVD diffusion coatings for protection against high temperature  oxidation and corrosion conditions within gas turbine engines.
Extended service life for critical components
Whatever application method is used, the ultimate goal is to modify the surface of the parent alloy by enriching its aluminium content and thereby promoting the formation of a protective oxide layer. It also provides the coating with an aluminium reservoir for continuous oxide replenishment throughout the operational life of the treated component. According to the exact specifications of the coating or as prescribed by an OEM, the thickness of the coating can vary within a range between 25 - 75 µms.
CVD coating furnaces
We also offer CVD furnace systems for the deposition of aluminide coatings. These systems are designed and constructed on the basis of our many years of practical experience in processing this highly specialised and demanding process discipline.
OBG design
We use a proprietary OBG (Off Board Generator) design and additional exhaust gas treatment systems. Exclusively designed and customised CTS (Cold Trap Separator) units ensure efficient and reliable separation of fine condensate particles that are often formed in the CVD coating process.
We can also supply CVD furnace systems with our 'PressureStop' gas management system, which enables contamination-free exchange of selected auxiliary equipment.
 
Unique deposition
Aluminide coatings are deposited in complex internal cooling cavities of turbine components by custom-built bulk tooling and transmission systems.
With this specialised technology, customised coatings can be applied externally with twice the thickness of an internal coating.

This process can, of course, be precisely controlled according to a previously developed processing formula.
High safety
All diffusion furnace systems have safety processing protocols of an exceptionally high level.

All furnaces come standard with our characteristic 'VacuSearch'.

This technology is specifically designed to detect leaks in the process reactor and is continuously alert to any internal or external leak that may occur within the sealing systems.